---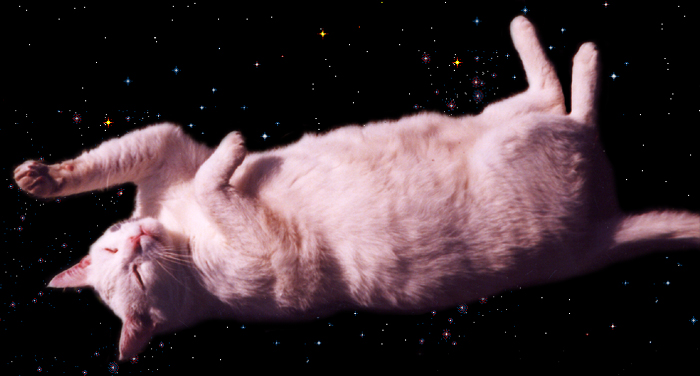 is from New Hampshire. He was left behind by a neighbor who was moving and no longer wanted him, despite the fact that their little daughter loved Romeo and wanted to keep him. They told her that she could have a new kitten after they moved!? Even though the little girl was heartbroken, she was glad that Romeo would be living with us, and she gave us his pillow for his bed. He is very sweet and likes to go for his daily walk around the yard. He loves to be brushed with his little red brush. He also loves food and expects a little treat from our dinner plates! Romeo is very attracted to a big stuffed dog we have. Sometimes he can be found on top of the dog's back dancing in a peculiar way!
Romeo is a rare cat because he is pure white and has one blue eye and one yellow eye. Only 5% of the general cat population are pure white, and only 15-40% of these cats have either one or two blue eyes. Contrary to popular belief, even though he is white, he is not deaf (although it is possible that he may be deaf in the ear on the blue-eyed side!?). For more information click here. Oddly enough, we have one other cat, Boo, who has the same coat/eye color pattern.
Romeo loves to sunbathe as you can see by the photo of him lounging on his back. This is unfortunate because his white coat color reveals a lot of pink skin on his ears which is photosensitive. White cats have an increased risk of developing cancer on their ears. This is what happened to Romeo. A tumor grew on one of his ears which we had removed in May 2006 and examined in a laboratory. It turned out to be a squamous cell carcinoma. Romeo has very small tumors starting on his other ear. More than likely he will eventually need to have both of his ears removed.
Romeo's nicknames are: Homey, Homogenatingly, Homogenatingly Homified, Natingly, and Homewell.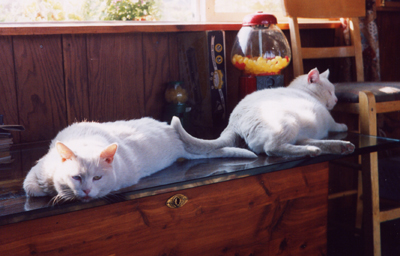 Boo and Romeo.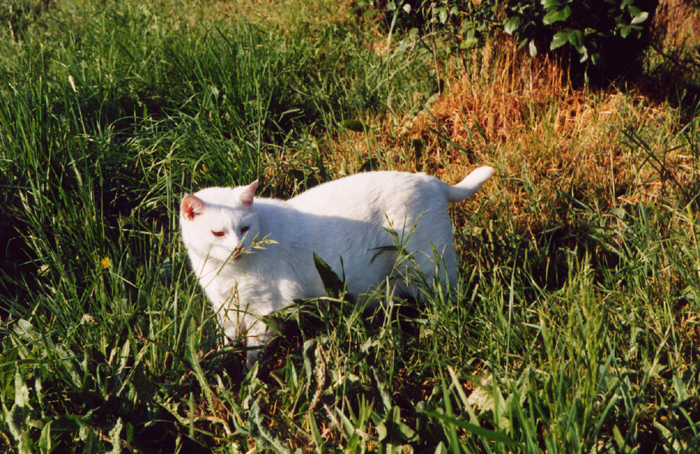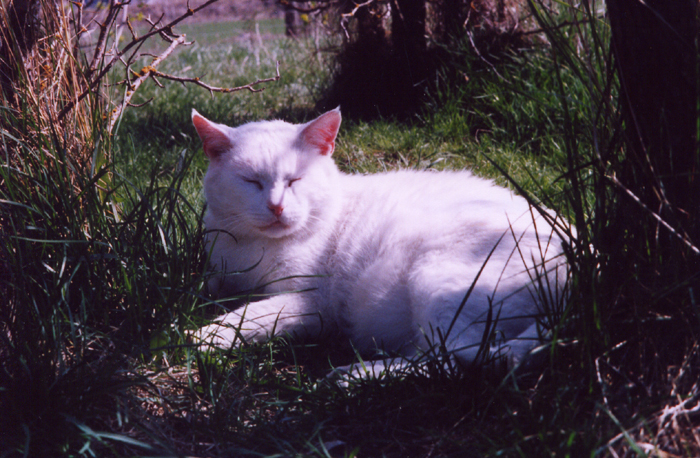 ---